Father's Rights in Arizona
The custody laws in Arizona now recognize the equal rights of fathers during a separation and divorce.  Mothers no longer receive favorable treatment over Fathers in custody cases, whether married or not.  As of January 1, 2013, both Mother and Father are now viewed as equals in the eyes of the law and either may qualify for primary custody of a child. The previous laws were viewed as harmful to a father's legal rights to a child as there was a presumption of custody towards the mother.
The law places a duty on Father and Mother alike with legally protected parenting rights and responsibilities.  The same laws apply to soon-to-be Fathers and Mothers.  These rights and responsibilities may include:
Parenting time of child or children
Child custody
Adoption notification
Child support
---
Table of Contents
---
Establishing rights as a father for unmarried fathers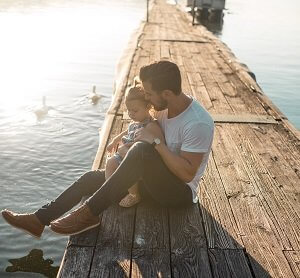 Unmarried fathers are not automatically presumed to have rights in Arizona. If you are an unmarried father, you will first need to establish your paternity of your child to assert your rights. Under A.R.S. § 25-814, a man's paternity of a child will be presumed in one of the three following ways:
DNA test that demonstrates paternity of at least a probability of 95% or higher
Signatures of both the mother and father on the child's birth certificate
Father and mother sign a notarized statement acknowledging the father's paternity
Once you have established paternity, you will then be able to assert your rights as a father.
If the father's signature is not on the birth certificate, and the child's mother will not agree to sign the voluntary acknowledgment of paternity, the father can file a paternity action in court under A.R.S. § 25-803. As a part of the paternity action, the father may also ask the court to issue orders granting legal decision-making and parenting time. Mothers are also allowed to file paternity actions to establish their children's paternity to secure child support. Other parties that are allowed to file paternity actions include state welfare agencies, guardians, or conservators.
When a paternity action is initiated, the court will issue an order to the father and the mother for the putative father and the child to submit to DNA testing. If the test returns results showing that the likelihood of paternity is 95% or higher, the man will be presumed to be the child's father. Under A.R.S. § 25-813, a default order of paternity will be entered if either the father or the child do not show up for DNA testing after a genetic test has been ordered by the court.
---
Presumption of paternity for married fathers
A man who is married to a woman who gives birth is presumed to be the child's father. This includes men who were married to the mothers within 10 months of when the children were born and whose marriages were ended within that time by divorce, annulment, death, a declaration of invalidity of the marriage, or death. This is a rebuttable presumption that can be overcome by clear and convincing evidence. If another man establishes his paternity over the child, and a court decree is issued, the presumption that the previously married father is the father will be rebutted.
---
Why establish paternity?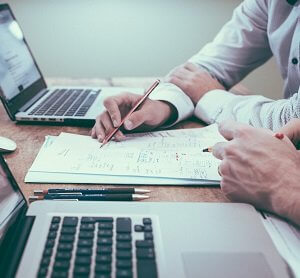 Establishing paternity is important for several reasons. The courts will not issue parenting time, legal decision-making, and child support orders unless the child's paternity is established. This means that an unmarried man who wants to enjoy his rights as a father will first need to establish his paternity of the child. If you are an unmarried father, establishing your paternity will allow you to develop a relationship with your child and to seek parenting time and legal decision-making rights in court. Without these types of orders, you will not have any legal rights as a father. Establishing paternity is also important for ensuring that your child receives the emotional and financial support that he or she deserves and has the opportunity to form a close and loving relationship with you.
If you do not establish paternity and are spending time with your child, there is nothing to prevent the mother from calling the police to collect your child and return him or her to the mother. This scenario could also result in a criminal charge of custodial interference. It is in your interests and those of your child to establish your paternity to protect your rights.
---
Child custody and the best interests of the child standard
In Arizona, there is a rebuttable presumption that joint legal decision-making or custody is in the best interests of children. A.R.S. § 25-403 lists the factors that courts consider when determining what is in a child's best interests, including the following:
The relationship between each parent and the child in the past, present, and future
How the child interacts with each parent and any siblings and others in the households
How well the child is adjusted to his or her home, community, and school
The child's wishes if the child is mature enough to give his or her opinions
The physical and mental health of the child and everyone else
Which parent is likelier to allow the child to have frequent and liberal contact with the other parent except in cases in which familial violence has occurred
Whether a parent intentionally misled the court in an attempt to gain custody
Whether there is a history of domestic violence or child abuse by either parent
Whether one parent used duress and coercion to secure the other parent's agreement to a parenting plan
Whether a parent has been convicted of falsely reporting child neglect or abuse
Whether a parent complied with a court's order to complete parenting education courses
If your case is contested, you and your attorney will be able to present evidence about each of these factors at the child custody hearing or trial. When the court issues its decision, the judge is required to cite his or her findings on these factors on the record and his or her reasons for making the decision.
In Arizona, both parents of a child have the right to seek custody rights. This means as a father, you have equal rights to ask a court to give you custody and/or visitation rights with your child. The court is not allowed to consider gender as a factor in favor of either parent when making a child custody determination. This means that courts are not supposed to give women preference in custody cases simply because they are the children's mothers. Instead, judges are supposed to consider the factors contained in the best interests of the child standard.
---
A father's rights in Arizona and seeking child support
While many people associate receiving child support with mothers, fathers may seek child support for their children as well. If you are the father of a child for whom you have been named the primary custodial parent, you have the right to ask the court to order the other parent to pay child support to help you to raise your child. Under A.R.S. § 25-501, all parents are obligated to provide support for their children, including both mothers and fathers. In child support actions, the courts use the child support guidelines, review the incomes of both parents, and consider the amount of time the child spends with each parent to determine the amount of child support that must be paid.
---
A father's rights regarding family planning
If you are the father of a child and learn that the mother is planning to place your child for adoption, you have the right to object to the adoption and to seek custody of your child. Mothers are not allowed to unilaterally decide to place children for adoption without getting the consent of the fathers except in cases in which the fathers' rights have been terminated. Fathers do not have the right to force women to terminate their pregnancies. Similarly, they do not have the right to prevent expectant mothers from getting abortions. Even if you oppose someone's pregnancy, you may still be ordered to pay child support after your child is born.
---
Father's right to take parental leave
Arizona does not have a parental leave law. However, if you are an eligible employee of an employer that is covered by the federal Family and Medical Leave Act, you can take up to 12 weeks off from work in a 12-month period to bond with a new baby, a child you have adopted, or a child who has been placed with you for foster care. The FMLA also allows you to take time off from work to care for your child's serious medical condition. Not all employers are covered by this law, however. To take FMLA leave, you must have worked at least 1,250 hours for your employer in the past 12 months. The law applies to employers that have 50 or more employees working within a 75-mile radius of each other. If you are an eligible employee of a covered employer, this federal law gives you the right to take paternity leave just like mothers are allowed to take maternity leave. The leave under the FMLA is unpaid, but you may be able to use accrued vacation and sick pay during your absence.
---
Relocations of your child and your rights
If you have a court-approved, written agreement or the court has issued an order granting you and your child's mother joint legal decision-making and parenting time, your child's mother is not allowed to simply move with your child far away or out of state. Under A.R.S. § 25-408, a parent who wants to relocate with a child when a court has ordered shared custody and visitation must first send a written notice to the other parent at least 45 days in advance of the planned move. If you receive this type of notice, you have a right to file an objection in court within 30 days of when you receive the notice. The court will schedule a hearing at which you can present evidence. The court will then issue a decision about whether to allow the relocation or to deny it.
---
Get help from the fathers' rights attorneys at the Cantor Law Group
Fathers play a very important role in their children's healthy development. While state laws have been changed to be more supportive of shared parenting, some courts still have work to catch up. Getting the help of the experienced attorneys at the Cantor Law Group might help you to build a strong case so that you can protect your rights as a father. Contact us today to schedule a free consultation by calling 602.254.8880.